CJ Logistics is committed to proactively fulfilling our social and environmental responsibilities. We pursue harmonious, sustainable growth with our customers, employees, partners and local communities, focusing on opportunities to make a positive impact economically, socially and environmentally.
Connecting to the local community is at the heart of our Creating Shared Value (CSV) program. We are committed to CSV, launching projects and participating in activities and programs that serve communities in meaningful ways. We believe that quality job opportunities contribute to solving social problems. We work with local agencies on eco-friendly activities to reduce greenhouse gas emissions and increase recycling. We conduct employee volunteer activities and encourage employees to help and support their communities by participating in community outreach activities that inspire them.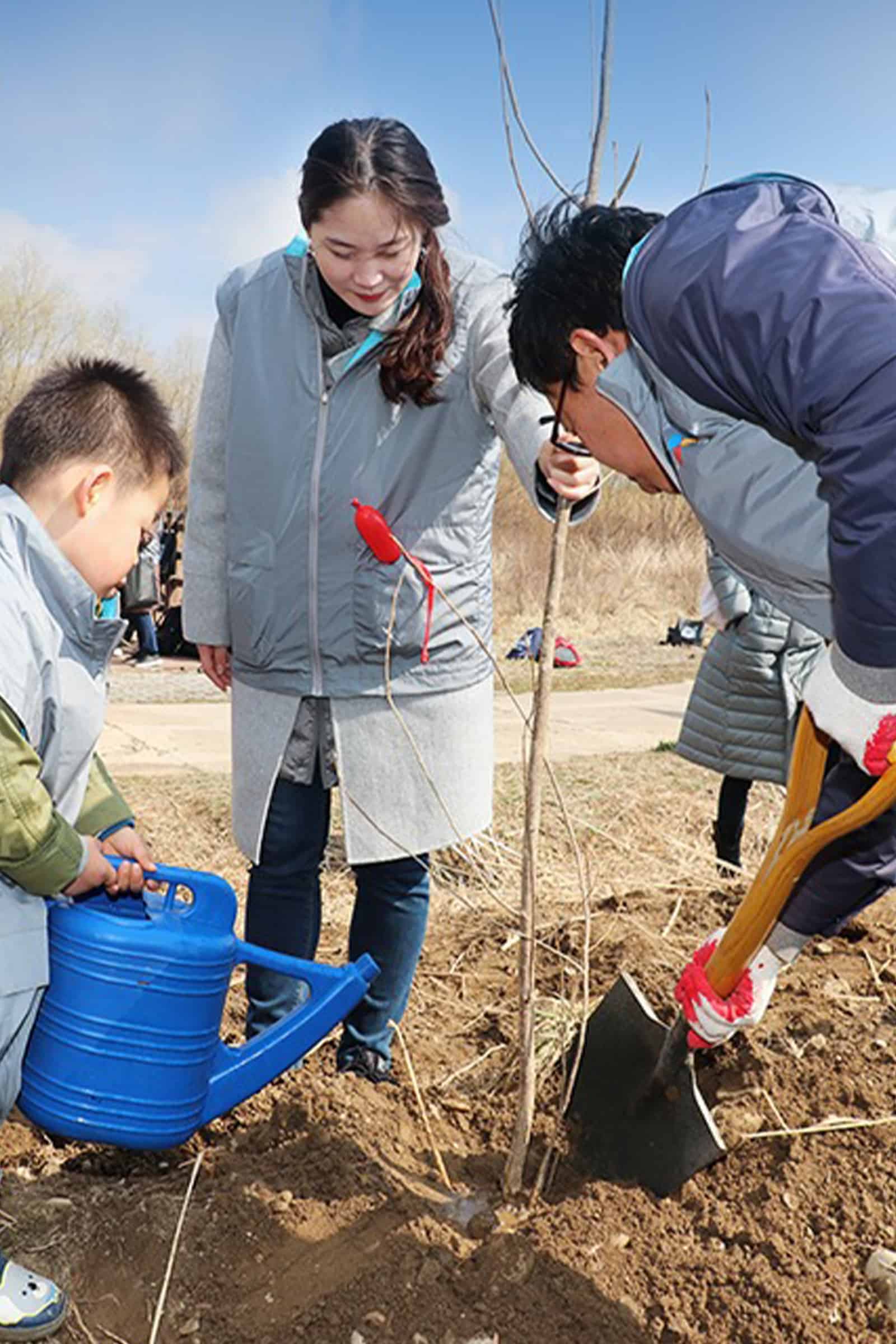 We continue to identify sustainability projects to implement in partnership with our customers. We track our performance on five key metrics (electricity, natural gas, propane, water and recycled tonnage), and we added waste tonnage to our metric dashboard, so that we can monitor the performance of each location, identify the most promising network-wide projects and set goals for reduction of the company's carbon footprint.
Our transportation-focused sustainability efforts include consolidated shipping for which we track carbon savings month over month, our SmartWay certification and a strict "no idle" policy. By consolidating multiple customers with a single destination onto a shared truck, we reduce trucks on the road and miles traveled while also reducing cost for program participants.
We engage in large-scale network modeling projects on a regular basis for many of our customers in M&A mode. While the goal of network redesign is generally efficiency and cost reduction, better placed warehouses and optimized transportation routes also result in a more sustainable network with a reduced carbon footprint.
CJ Logistics America's Green Statement of Purpose
We will adopt practices that promote the responsible use of resources throughout Our Company.
We will work with Our Customers to support and realize the value of sustainability initiatives.
We will help employees understand that actions we all take impact Our World – and encourage employees to think greener in all aspects of their lives.
Become a part of something bigger.
We value our employees and provide a safe work environment. We value and foster diversity, and encourage career growth and development.
Join our Team
"Sometimes it is easy to forget how some of the products that you handle for us each day actually affect people out in the 'real world.' Please take a moment to appreciate the positive impacts your efforts have on lives all around the world. Thanks for your support!"